Top Quality Webbing Produced With Family Pride!
Welcome to our textile manufacuring company!
MIL - SPEC
WEBBING


We supply major U.S. Government prime sewing contractors that use the MIL-SPEC Elastic & MIL-SPEC Webbing as components for their military clothing and individual equipments. Elastic webbing available widths from 1/4" to 5" and webbing 3/4" to 3" wide.




EA-W-1535
JJ-W-155
MIL-W-5664
PIA-W-5664
MIL-T-5038
MIL-T-43566
MIL-W-530
MIL-W-4088
MIL-W-5625
MIL-W-5665
MIL-W-17337
MIL-W-27265
MIL-W-43668
A-A-55301

Berry Amendment
Certs
I.R.
Shade Testing
Test Reports
K & W Webbing Co., Inc.
403 Roosevelt Avenue - Central Falls, RI 02863
Contact: Tel 401-725-4441 - Fax 401-725-3483 - Sales Email: kwwsales @aol.com
© Copyright: K & W Webbing Co., Inc.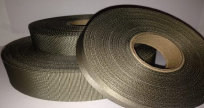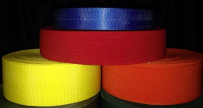 MILITARY ELASTIC & WEBBING
"MADE IN USA"
COMPLIANCE

K & W Webbing is a family-owned U.S. manufacturer located in
Rhode Island with over 100 years of combined hands-on experience in textile manufacturing and engineering design.

K & W Webbing facilty includes a complete dyeing and finishing plant and equipment for the application of special treatments.

Our experience in the production of webbing and tapes assures you of the highest quality at the lowest price consistent with that quality. We are proud of our reputation for dependable service.

Our staff is ready to provide you technical assistance with the drawings, solicitations and contracts! One phone call away!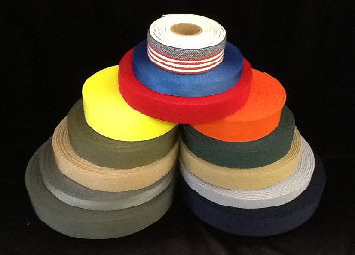 MADE IN USA